Be a Part of History
"Alabama's most famous Ghost Town"
Old Cahawba Archaeological Park
9518 Cahaba Road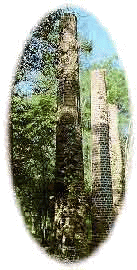 Orrville, AL 36767
Phone 334-872-8058
Fax 334-877-4253
Operating Hours:
Park Grounds: Open daily, 9am – 5pm
Visitor Center: Closed until further notice
Park closed Thanksgiving, Christmas, and New Year's Day
During these times surrounding the coronavirus and Covid-19, Alabama Historical Commission is operating under the guidance and recommendations of Governor Ivey and Public Health Officials. The decision to place the visitors' center at Old Cahawba under temporary closure was originally made in response to Governor Ivey's "Stay at Home" order with a directive to engage in "social distancing." The Alabama Historical Commission is dedicated to the safety and well-being of our staff and site visitors. We are working diligently to obtain the necessary protective equipment and cleaning supplies, which supports efforts to maintain sanitation guidelines at the site. It is paramount that we safeguard for all by waiting to re-open until we have supplies on hand. There are many common areas and shared spaces at AHC sites, such as restrooms, comfort stations, and ticket counters that require continual cleaning. When visitors are on here, we want them to feel comfortable and safe because we are exercising our due diligence to maintain safety protocols. Onsite events remain cancelled through June 30, 2020.
We thank you for your understanding and patience. And, we look forward to announcing our re-opening date and seeing you all soon.
#AHCSites #ThisPlaceMatters #HistoryHappenedHere
Cahawba was once Alabama's state capital (1819-1826) and a thriving antebellum river town. It became a ghost town shortly after the Civil War. Today it is an important archaeological site and a place of picturesque ruins.
Nature has reclaimed much of Old Cahawba, but historians and archaeologists from the Alabama Historical Commission are working hard to uncover Cahawba's historic past and to create a full time interpretive park.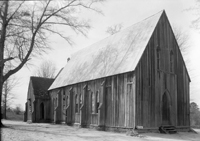 The Cahawba Advisory Committee needs your help to restore the Historic St. Lukes Episcopal Church Building. This 150 year old structure was designed by Richard Upjohn and has been brought home to Old Cahawba, site of Alabama's first capital.
To donate send your tax deductible contributions to:
The Cahaba Foundation
P.O. Box 465
Selma, Alabama 36702
Visit Old Cahawba!