Be a Part of History
"Alabama's most famous Ghost Town"
Old Cahawba Archaeological Park
9518 Cahaba Road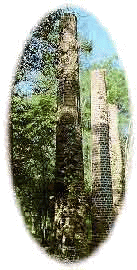 Orrville, AL 36767
Phone 334-872-8058
Fax 334-877-4253
Operating Hours:
Park Grounds: Open daily, 9am – 5pm
Visitor Center: Closed until further notice
Park closed Thanksgiving, Christmas, and New Year's Day
As of Thursday, March 19, the Alabama Historical Commission will act on the recommendations of public health officials and Governor Ivey to implement a plan for social distancing in response to coronavirus and COVID-19. In the interest of public health and safety, the AHC's main office and select historic sites have been closed to the public since March 16, and all events and programs are cancelled until April 30. The agency will reevaluate these closures by that time. This closure includes the visitors' center at Old Cahawba. Please note the grounds are accessible and open to the public at this time. Admission can be collected via "honor box" near the visitors' center. We apologize for any inconvenience and look forward to seeing you on another occasion.
A full agency update can be found here: https://ahc.alabama.gov/news_detail.aspx?ID=13749
Cahawba was once Alabama's state capital (1819-1826) and a thriving antebellum river town. It became a ghost town shortly after the Civil War. Today it is an important archaeological site and a place of picturesque ruins.
Nature has reclaimed much of Old Cahawba, but historians and archaeologists from the Alabama Historical Commission are working hard to uncover Cahawba's historic past and to create a full time interpretive park.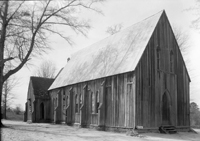 The Cahawba Advisory Committee needs your help to restore the Historic St. Lukes Episcopal Church Building. This 150 year old structure was designed by Richard Upjohn and has been brought home to Old Cahawba, site of Alabama's first capital.
To donate send your tax deductible contributions to:
The Cahaba Foundation
P.O. Box 465
Selma, Alabama 36702
Visit Old Cahawba!